Wondercon 2010, a Comic-Con offshoot at the Moscone Center in San Francisco, graced us yet again, from April 2nd-4th. Of course, I could blab about what happened, but we know that you don't want to read pictures are so much better than words. So to keep things brief, let's just say that "Wondercon = The Best Easter Ever".
(Right) Tim Schafer, needs no introduction lest you anger me
(Left) Over-excited GR Intern David "The Mexicutioner" Carlon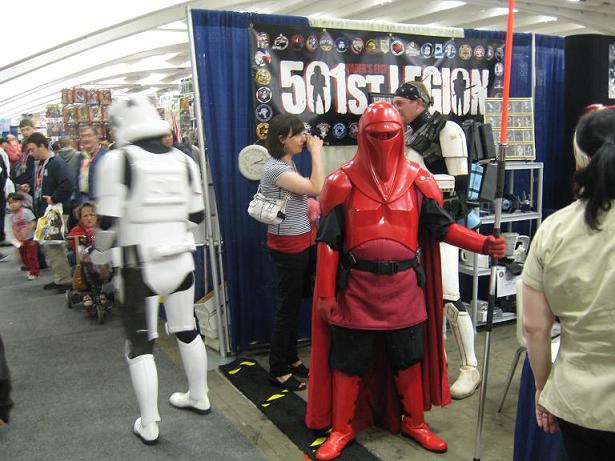 Resident Star Wars Cosplay Squad, Heralds of Wondercon, Worriers of Man-Sweat
Evidence, Exhibit C: Only girls like Just Dance. And that's okay.
Blake reminded me that this stand was from EA Redwood Shores' cafeteria area. That's not so okay.
Street Fighter IV on iPhone
($9.99, Eight-Character Roster, Some Animation Frames Cut… But It Actually Works!)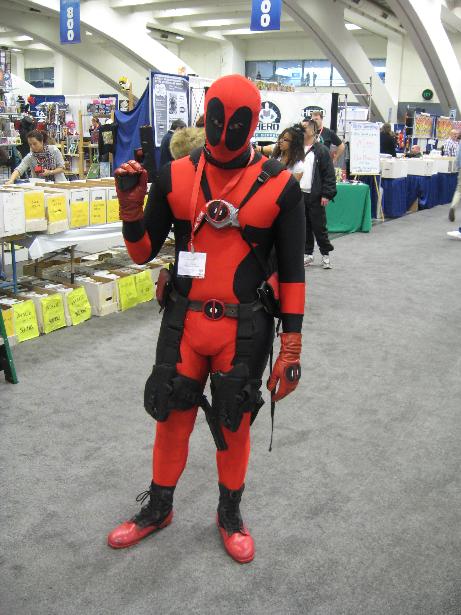 Deadpool, wondering about the yellow text boxes
(Center) Virginia Hey from Farscape; (Left) Some Person Sitting Next To Virginia Hey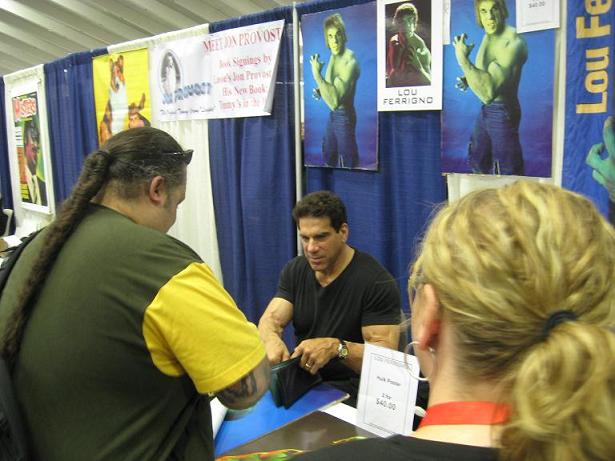 Apparently Mr. Incredible Hulk charges for everything (of course, his left bicep is probably the size of your ego)
For Sale: Under $100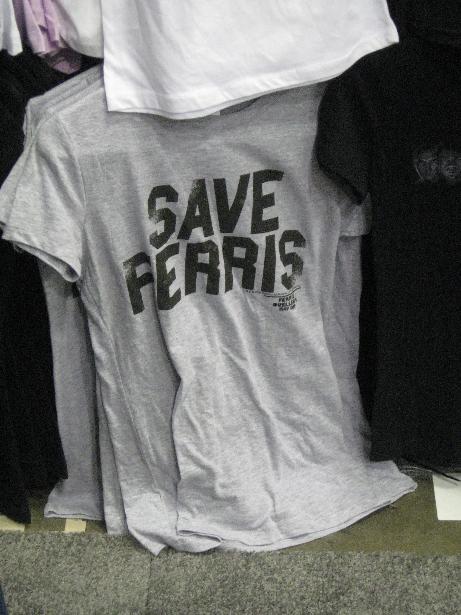 Somewhere, at this very moment, Duke is secretly thinking about a lawsuit.
Translation: If you can't find two shirts you like, you don't belong at Wondercon.

Raison d'être: Dudley, Ibuki, and Makoto from Street Fighter III are in Super Street Fighter IV.
Halo 3 messenger bag for $30. Master Chief says it's fashionable.
Hyrulian Shield, rupees non-refundable.
All proceeds must go to the Daleks, because you know this is pure evil.
Don't make me look any longer, or I won't be able to resist…
.…DAMMMNNNN IIITTTTTTTT!!!!!!!!

Unable to flee Capcom's Asian rays of persuasion, I buy this Okami artbook for $40. Oh, the shame…
For Sale: Over $100!!!
This pleases the Fucking gods of metal.
May the Force be with $149.99.
R2-D2 gets pimpin'.
Borderlands called, Siren wants her clothes back.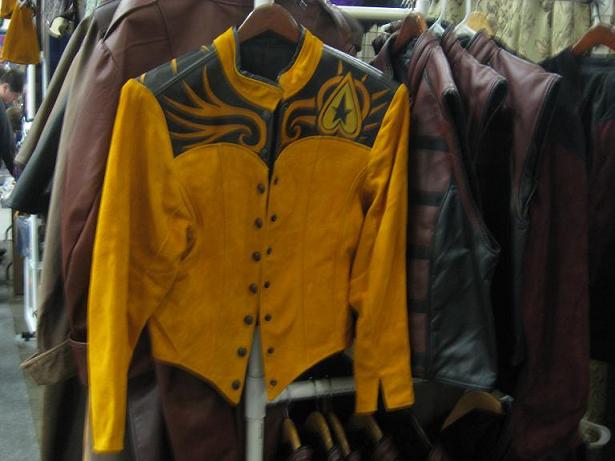 Each of those buttons give you +1 LARP.
Geek Chic furniture company crafts one fine table for Magic: The Gathering…
…and for Dungeons & Dragons…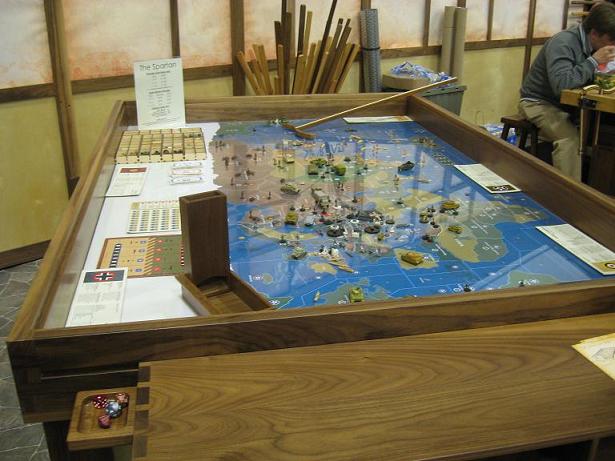 …and what looks like an elaborate Risk Table…
…and an up-close shot. (Hey, Duke, what does our budget look like?)
Official Mad Catz Arcade Stick for Super Street Fighter IV ($150), comes in white or black and for Xbox 360 or PS3.
Limited Real-life Dead Rising 2 Jacket ($275), perfect for pending zombie apocalypse (size is a large).
Last known photo of Capcom PR employee seen alive, whereabouts unknown, jacket probably taken, by me.