A group of psychiatrists is now lobbying to have video game addiction declared a disease. This might just be the dumbest article I have ever read.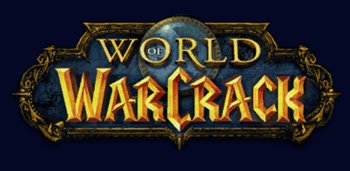 A GR reader named Josh emailed me and brought this piece of msnbc ignorance to my attention, so I just had to share. Oh, and also make fun of them.
Lets just start at the with the first sentence:
The telltale signs are ominous: teens holing up in their rooms, ignoring friends, family, even food and a shower, while grades plummet and belligerence soars.
Yep, that sounds like a lot of teenagers to me. They'll do that.
The culprit isn't alcohol or drugs. It's video games, which for certain kids can be as powerfully addictive as heroin, some doctors contend.
Wait, you want to blame video games for teen angst? Even if we bought into this idiocy, look at what you're saying here. You should be thankful they're just playing video games and the "culprit" isn't alcohol or drugs. This is just normal teen behavior here folks. You really need to go see Rebel Without a Cause.
Joyce Protopapas of Frisco, Texas, said her 17-year-old son, Michael, was a video addict. Over nearly two years, video and Internet games transformed him from an outgoing, academically gifted teen into a reclusive manipulator who flunked two 10th grade classes and spent several hours day and night playing a popular online video game called World of Warcraft.
Joyce, your son is a teenager. Lots of them become surly assholes and flunk classes. I sure did, and frankly, I would have gotten into a lot less trouble if I had just been playing WoW. You should count yourself lucky that he's found a bunch of online friends, is watching less TV, and didn't end up doing real drugs, joining a gang or getting arrested.
And that's really my point here, if it were any other harmless activity, it wouldn't be pathologized. I've seen teen girls who can't stop texting their friends for even one second. Is that a disease? The average American watches almost five hours of TV a day. That's 35 hours a week – almost a full time job. Don't forget, that's average. So half of America watches even more than that. Is THAT an addiction? Probably. Is it a disease? No.